A Cotswold Village Full Of Inspiration
order EARLY to give a guy a chance!
Last Orders 3pm Friday 15th December
Final Post Bag for 2023 leaves at 5pm that day.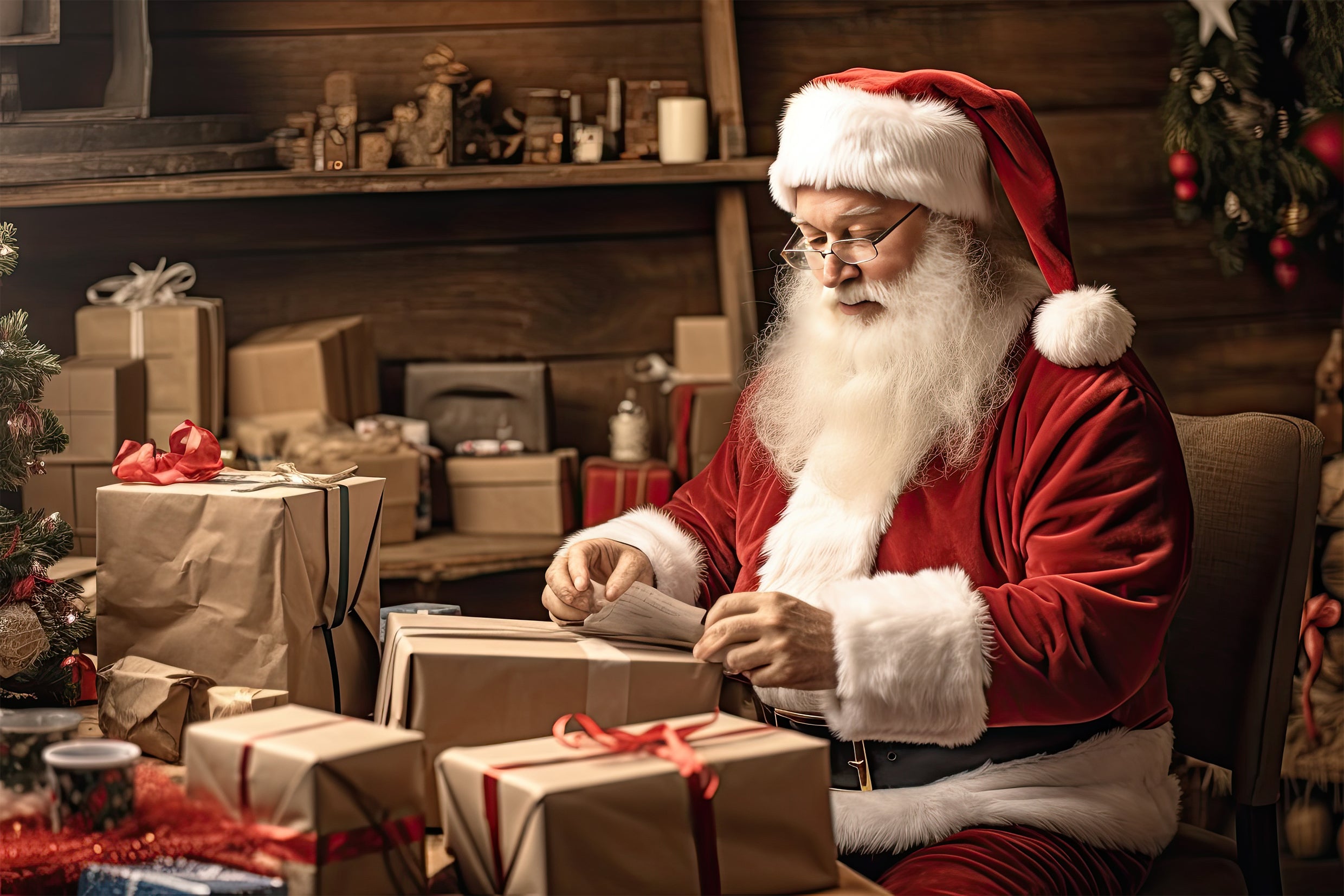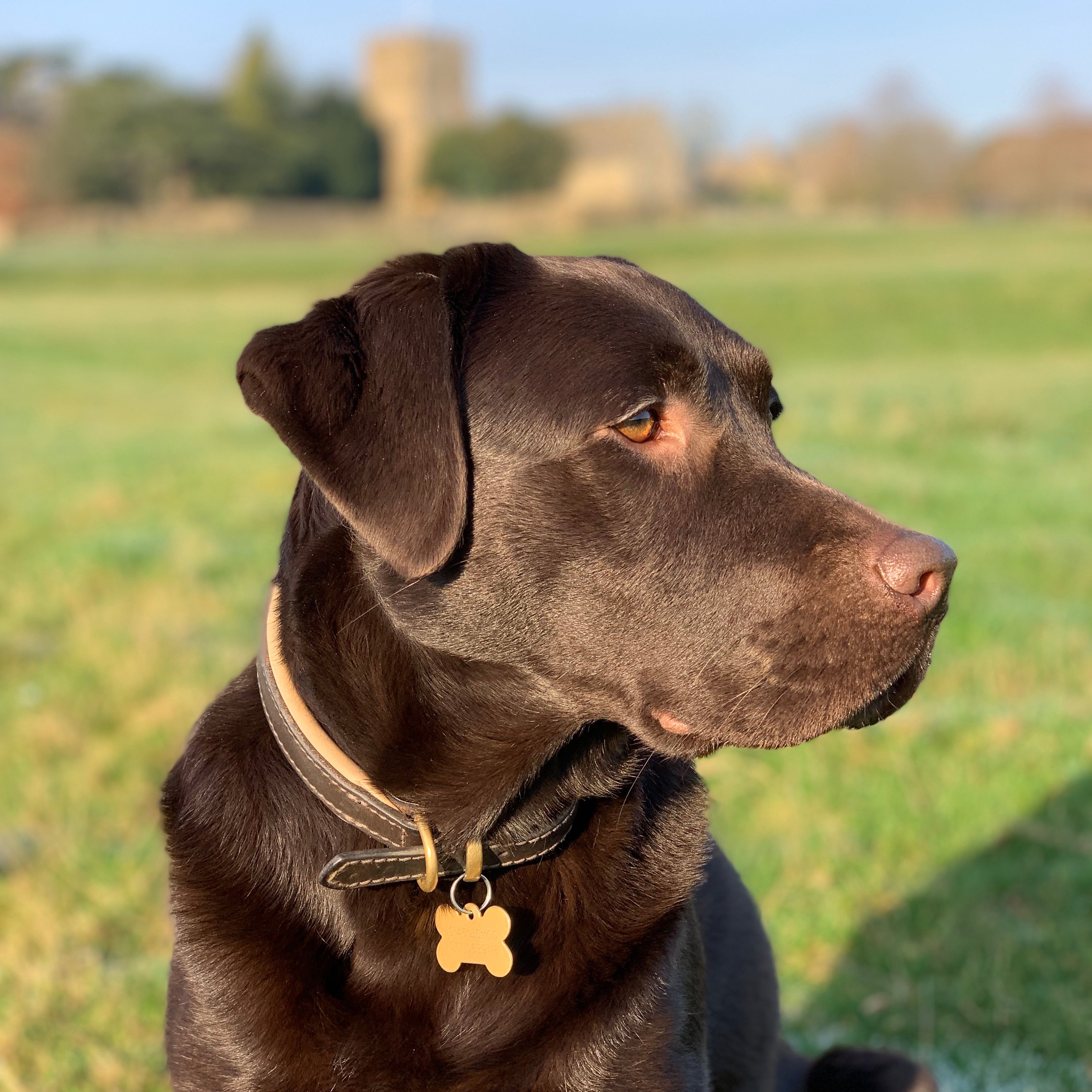 Brand New UBIQUITOUS BOOK!
How the Beetle Lost His Tongue
Have you ever seen a beetle with a tongue? You will soon learn why not in this modern fable about a cheeky beetle who amuses himself at the expense of others until he gets a taste of reality from a wild forest fairy!
Sounds Like A TALL STORY
See How Your Beetle Book is Packed!
Delight and amaze in equal measure with this unique picture book. Packed in a fabric bag with colourful gift tag ready to drop into a Christmas stocking. Perfect!
Ubiquitous Books Presents
'Let It Snow'
A delightful and much loved work of art!
By Lauren Everdell & Reuben McHugh
Let Me See!
The Cat's Out of the Bag!
It's a unique and loveable STOCKING FILLER complete with it's own fabric gift bag and tag ready to drop into a lucky Christmas stocking.
The mouse ran up the clock!
The clock struck one
The mouse ran down to the
Me&McQ CHRISTMAS SHOP!
UNIQUe & ORIGINAL Pop UP GREETINGS CARDS
A Comprehensive Collection of Christmas & Everyday Cards!
"Keepsakes, Trophies, Curios & Heirlooms"
CELEBRATE A TRADITIONAL CHRISTMAS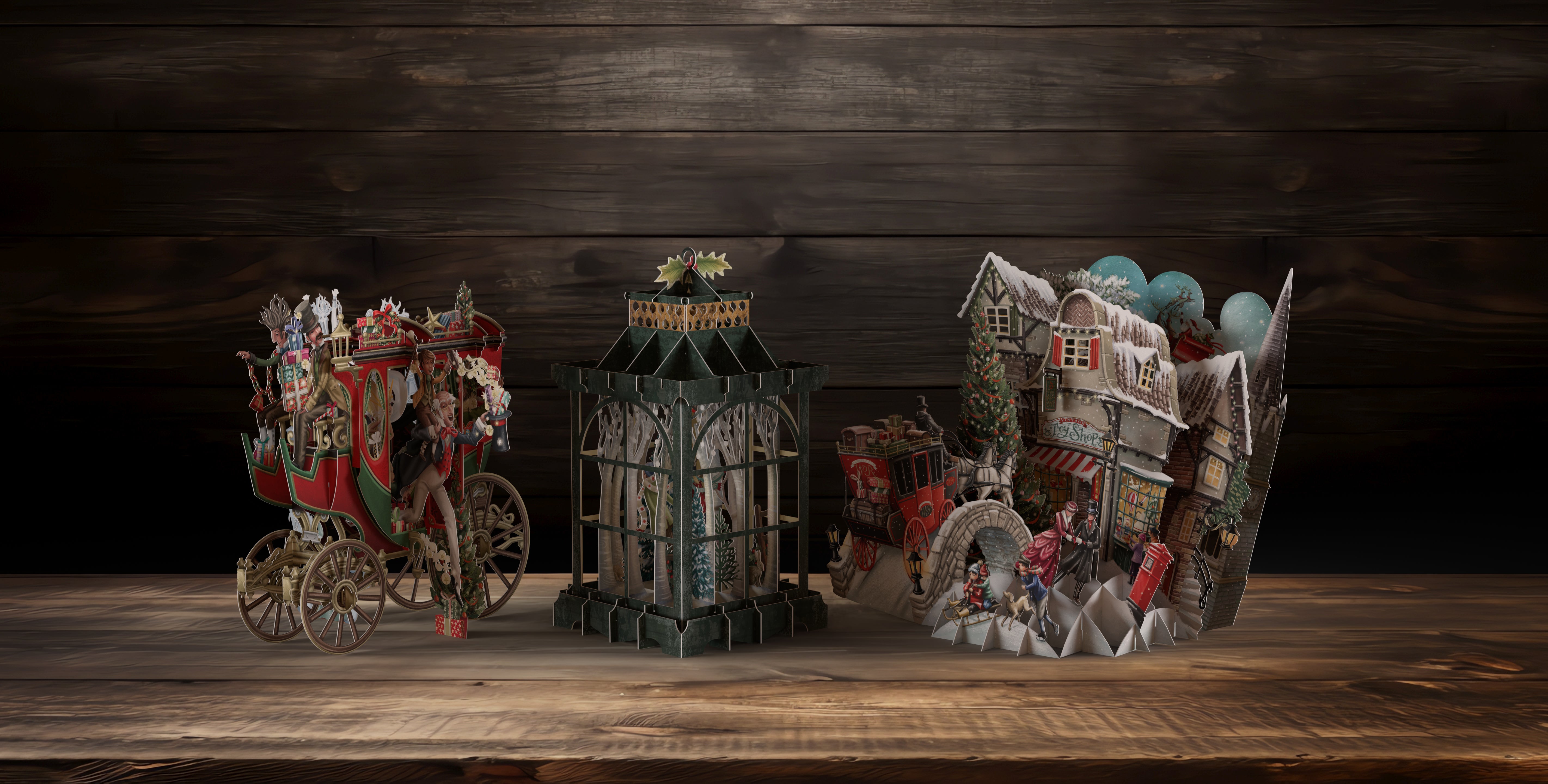 WHAT WE DO AT Me&McQ
DEDICATED TO DETAIL
The magic is in the glorious amount of detail in our 3D Cards. Never mind LESS, MORE is definitely MORE in the wonderful world of Me&McQ. There is always another surprise waiting to delight and amaze the longer you look.
Our team, often inspired by beautiful local countryside, takes weeks to design, illustrate and refine each of the Pop Up Cards, which have rapidly become some of the world's most highly cherished greetings and acclaimed 3D Greetings Cards.
Let me see some of this detail
THE 3D CARD THAT THINKS IT'S A GIFT
MORE THAN A 3D CARD
"Wow" is the word. Made to stand up and stand out Me&McQ Pop Up Card designs are sure to be sent as a card but received as a very special gift.
The joy of sending and receiving a Me&McQ 3D Card has never been so brilliantly realised as it is in this extraordinary collection of designs.
It's true, we are a little doggie mad here and we often use Fable, our Chocolate Labrador, for inspiration.
Can I go see what you mean?
Destined for the trophy cabinet
True KEEPSAKES
Fashioned from high quality ink and paper using ultramodern techniques, Me&McQ 3D Cards will stand up for many years to come. It's just as well as our cards are often put on the mantle piece or even placed in a favourite cabinet and are left to be admired long after the special occasion has passed.
We regularly hear from our lovely customers that sending these 3D Cards results in an excited telephone call expressing thanks for the unique designs.
See what our customers tell us
Is it Really a Cat's Life...
...or does the mouse have the last laugh?
Our thoughts on frequently asked questions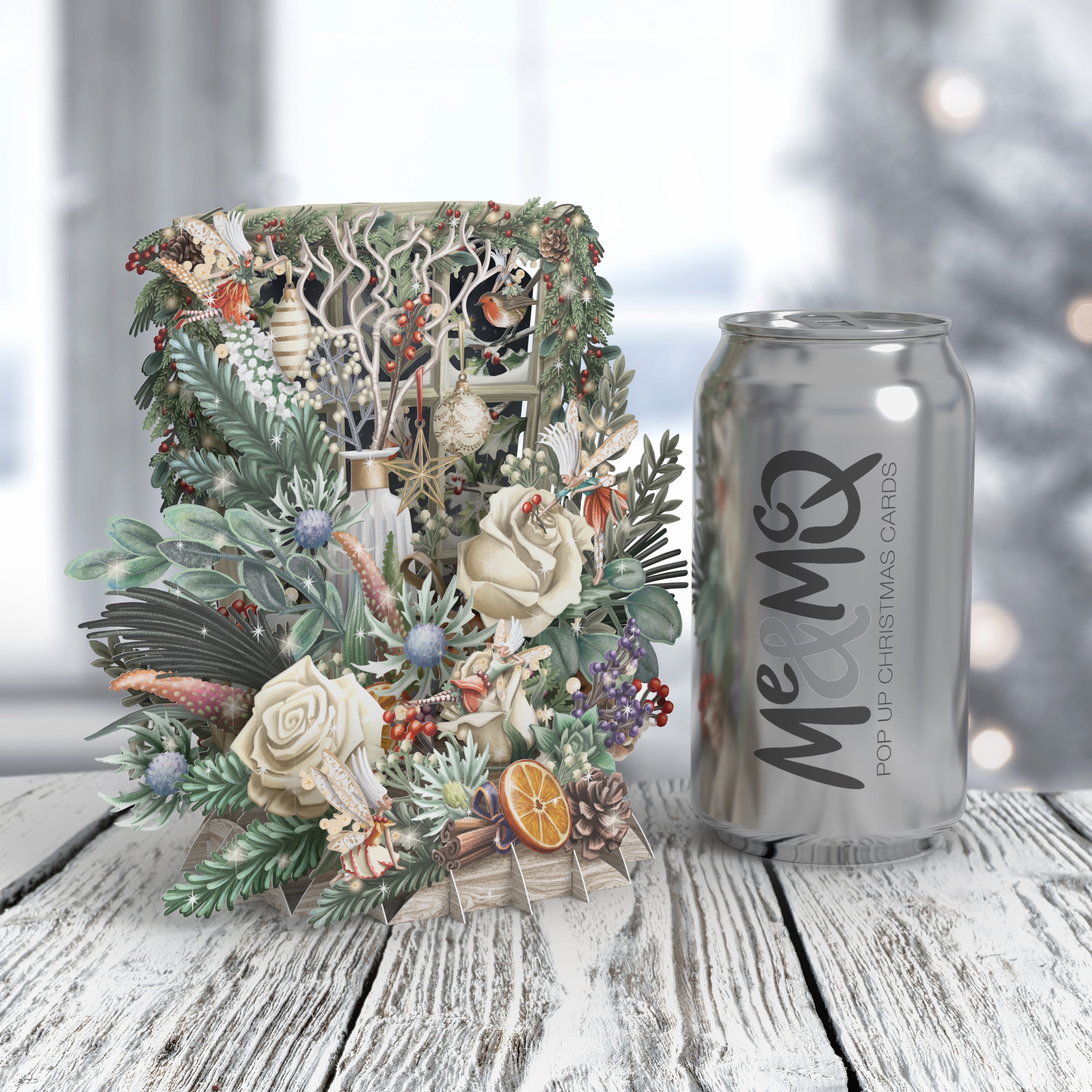 SIZE MATTERS
Our 3D Card products are not BIG but they are CLEVER. Superbly designed to compliment any interior space they are not too big to be left on permanent display and very often are. They are POP UP Cards that also fold flat into a luxury letter sized envelope so don't cost the earth should you need to send them by First Class post.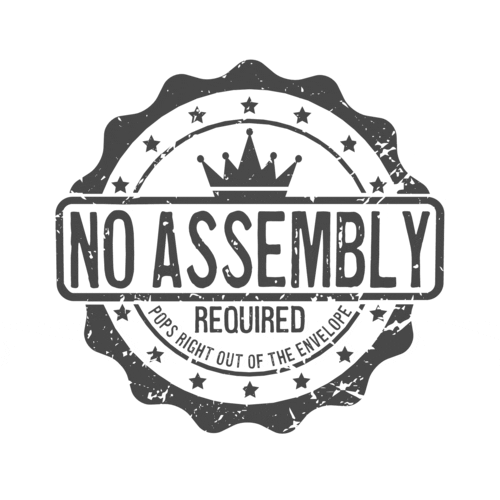 NO ASSEMBLY REQUIRED
Honestly, all our 3D Card designs just POP UP right out of the envelope. No additional assembly is required. It's always good if you have played with them a bit to take away some of the 'newness' before mailing them to your loved ones. All the pop Up Card designs are created to STAND UP and STAND OUT so they may well be left up permanently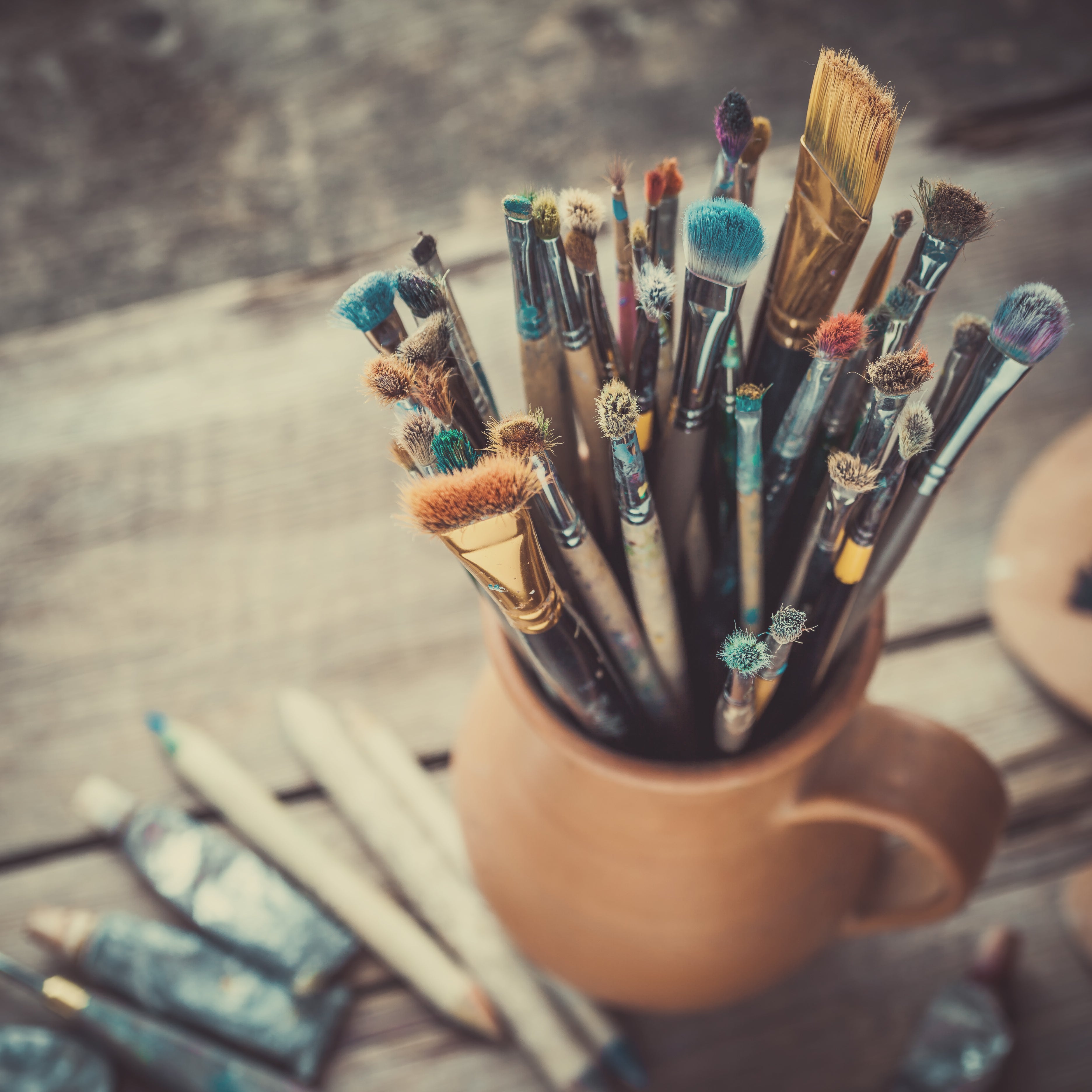 COLOUR IS EVERYTHING
We have deliberately chosen not to make our 3D Card designs bright and shiny. We feel that the intricate filigree laser cutting that we achieve is better complimented by vintage shades and stunning artwork. No need for a flashy gloss finish Pop Up Cards here. We do hope you agree and will see these designs as forever keepsakes.
SOME WONDERFUL SHOPS worldwide THAT CARRY OUR 3D CARDS & Pop Up Cards
Let customers speak for us